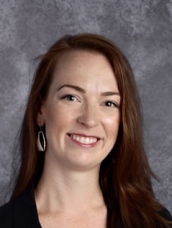 Shannon Perrone currently serves as a Band Director at Eisenhower Middle School. Her responsibilities include directing the Eighth Grade Concert Band as well as Co-Directing the EMS Honors Band. Mrs. Perrone also serves as the District Percussion Specialist, teaching all percussion students in grades six through twelve. Mrs. Perrone is the Associate Band Director for the Roxbury Marching Bands and is a Co-Director of Roxbury Indoor Percussion.
Prior to her time in Roxbury, Mrs. Perrone taught elementary band and orchestra in Springfield, New Jersey. Here, she was awarded Teacher of the Year at Sandmeier Elementary School for the 2015-2016 school year. Mrs. Perrone earned her Master of Music in Conducting from Messiah College where she studied with Dr. Bradley Genevro and Dr. William Stowman. She graduated with magna cum laude honors and holds a Bachelor of Music in Music Education from William Paterson University where she studied percussion with Dr. Payton MacDonald. Mrs. Perrone has also been involved in the North Jersey School Music Association Region Bands.
Mrs. Perrone resides in Riverdale with her husband, Frank.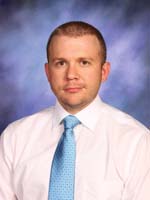 Gregory Boccuti is a band director at Eisenhower Middle School and a district woodwind specialist for the Roxbury Public Schools in Succasunna, New Jersey.
Mr. Boccuti directs one of two grade level ensembles at Eisenhower Middle School. Additionally, he directs the EMS Jazz Band, the RHS Jazz Big Band, co-directs the middle school Honors Band, assists with the high school Wind Symphony, Symphony Band, Concert Band, and is the co-director of the award winning Marching Gaels and Roxbury Sound. Serving as a woodwind specialist, Mr. Boccuti teaches saxophone and flute lessons in grades six through twelve. Mr. Boccuti has also served as a manager for the NJSMA Region I Intermediate Band.
Mr. Boccuti graduated magna cum laude with his Master of Arts in Teaching from Montclair State University. He specialized in Music Education and studied conducting with Dr. Thomas McCauley. Mr. Boccuti also holds two degrees from Lebanon Valley College in Annville, Pennsylvania: a Bachelor of Music in Music Recording Technology and a Bachelor of Arts in Jazz Performance. During his undergraduate coursework, he studied saxophone, woodwind doubling, and jazz under the tutelage of Professor Thomas Strohman.
Mr. Boccuti maintains an active private saxophone, flute, and jazz improvisation studio in both New Jersey and southeastern Pennsylvania. His students successfully audition for Area, Region, State, and National ensembles, and have been accepted to many top schools of music. Prior to teaching, Mr. Boccuti worked in the music industry as both a professional musician and professional recording engineer.
Mr. Boccuti resides in Flemington, New Jersey with his wife Nora and daughter Olivia.