Aspen Ice Fundraiser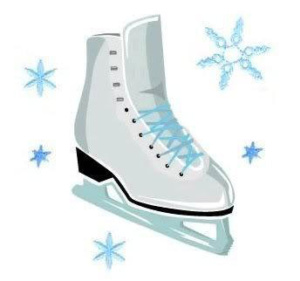 Come on out and support the Winter Guard on Saturday Feb 24th right at Aspen Ice!  Learn how to skate, or show off your ice skating skills.
Where: Aspen Ice, Randolph NJ
When: Saturday February 24
7:30-9:30pm
$12.00 admission
$5.00 skate rental
$5.00 walker rental
*Exact change preferred
Free Cliff's Skyscraper coupons with each paid admission!
Please come and support The Roxbury Winter Guard!!!
Email traciv66@gmail.com with any questions
Roxbury Indoor Guard has been wowing audiences with their beautiful artistry throughout the competition circuit with their show "Twisted".
Mission Statement
We, the members of the Roxbury High School Winter Guard, perform as an indoor visual production, strive for excellence, and entertain our audience while most importantly having fun. We express our determination, hard work, self-respect, discipline, and endurance through the form of progress towards our personal and team goals. Our passion for Winter Guard comes from the fun we have, the friends we make, and the feeling of accomplishment we receive in the end.
The goal of the program is to provide an opportunity for students to participate in representing their school, to grow as individuals and team members, to teach performance skills and build self‐confidence and self‐esteem. Group activities require that an individual put aside their personal feelings for the good of the group.  What is required of one is required of all.  When everyone is willing to give up a small part of himself/herself, the group benefits.  Personal sacrifice and understanding the dynamics of a team will be crucial to becoming the best winter guard member possible.  
Most importantly, membership in the winter guard is a privilege not a right.
The WINTER COLOR GUARD is an extension of our marching band program. Unlike traditional marching band color guard, Winter Guard is performed to pre-recorded music in gymnasiums and other indoor arenas. The ensemble makes use of both dance choreography and equipment work (flags, rifles, and sabres) to create pageantry of the highest level. The ensemble rehearses weekly from December through April, and they participate in local and out-of-state competitions.
Ms. Briana Brooks brianabrooks1005@gmail.com  is the adviser for the Indoor Color Guard (approximately 14 participants).