Raymond Henrickson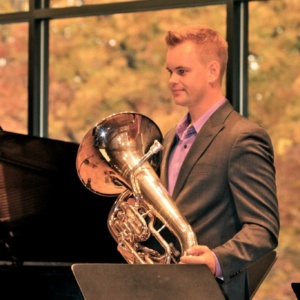 Ray Henricksen is a Band Director at Lincoln Roosevelt Elementary School.  His responsibilities include directing the 5th Grade Concert Band, teaching brass lessons, and conducting the 5th Grade Orchestra.  
Mr. Henricksen holds a Master's Degree in Euphonium Performance from The University of North Texas, studying with world renowned soloist Dr. Brian Bowman.  He also received a minor in Wind Band Conducting at the tutelage of Eugene Corporon and Dennis Fisher.  While living in the Dallas-Fort Worth area, Mr. Henricksen taught a private studio of 35 low brass students, and served as an adjudicator for local region auditions.  Prior to his time in Texas, Mr. Henricksen received his Bachelor's degree from Rutgers University, where he was a student of Dr. Stephen Arthur Allen and Aaron VanderWeele.  In 2013, he was presented with the Mason Gross Award for Excellence in Brass Performance.
As an active soloist and performer, Mr. Henricksen currently holds the solo euphonium chair in The Princeton Brass Band, Gramercy Brass Orchestra of New York, and The Millennial Brass (NY).  He is also a member of the Eastern Wind Symphony, and his professional euphonium quartet Euphemism.  In 2016, he was one of the auditionees final four for the United States Air Force Band in Washington D.C.
As an educator, Mr. Henricksen has served as the Director of Bands of Lounsberry Hollow Middle School in Vernon NJ, and has worked with numerous marching programs in North Jersey.  In addition to working with the Roxbury Marching Gaels, Mr. Henricksen has experience teaching Drum Corps as a Baritone Technician.  He has worked with The Hawthorne Caballeros and is currently on staff with The Cadets2.
For information regarding the Lincoln Roosevelt bands contact Raymond Henrickson.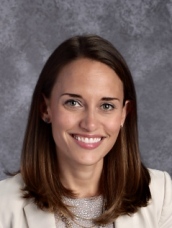 Kate Katz is a Band Director at Lincoln Roosevelt Elementary School. Her responsibilities include directing the Sixth Grade Concert Band, as well as teaching fifth grade clarinet lessons. She is also the director of the Sixth Grade Choir.
Before coming to Roxbury, Mrs. Katz taught middle school band in Branchburg, New Jersey. During her time in Branchburg, Mrs. Katz directed the Sixth, Seventh, and Eighth Grade Concert Bands as well as the Jazz Band, small ensembles, and small group lessons. Mrs. Katz graduated summa cum laude from The College of New Jersey and holds a Bachelor of Music in Music Education. While at TCNJ she studied saxophone under Prof. Kathleen Mitchell. Mrs. Katz has also been involved in Region Band ensembles through Central Jersey Music Educators Association and New Jersey Association of Jazz Education.
Mrs. Katz lives in Morris Plains with her husband, Adam and their dog, Bella.
To contact Mrs. Katz, send an email to Kate Katz.